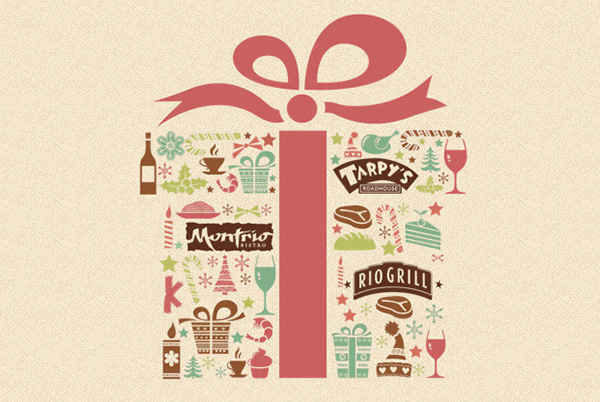 W

hen it comes to holidays
THINK TARPY'S ROADHOUSE

Chef Todd's delicious food is perfect in any of our 5 private and semi-private spaces and 2 beautiful heated patios.
T

he Holidays:
They're Almost here!

It's not too early to start your holiday planning!
Our private and semi-private dining areas add special warmth to all types of holiday gatherings, rehearsal dinners, corporate celebrations and birthday parties. Our Special Events team will work tirelessly from your first call until the last guest leaves, and we guarantee a flawless event. Book a Holiday Party at Tarpys by September 15, 2016 (or have us cater the event at your favorite location) and be entered to win a $500 gift card!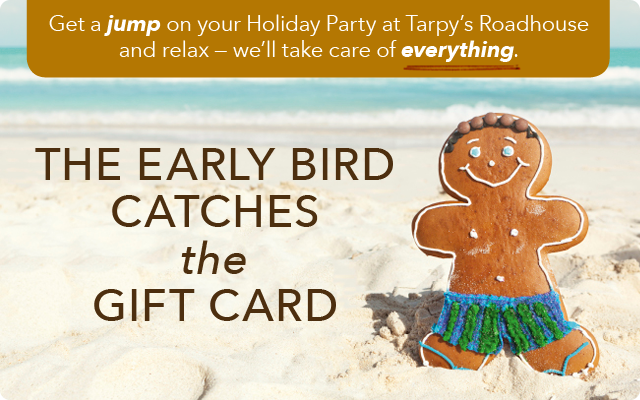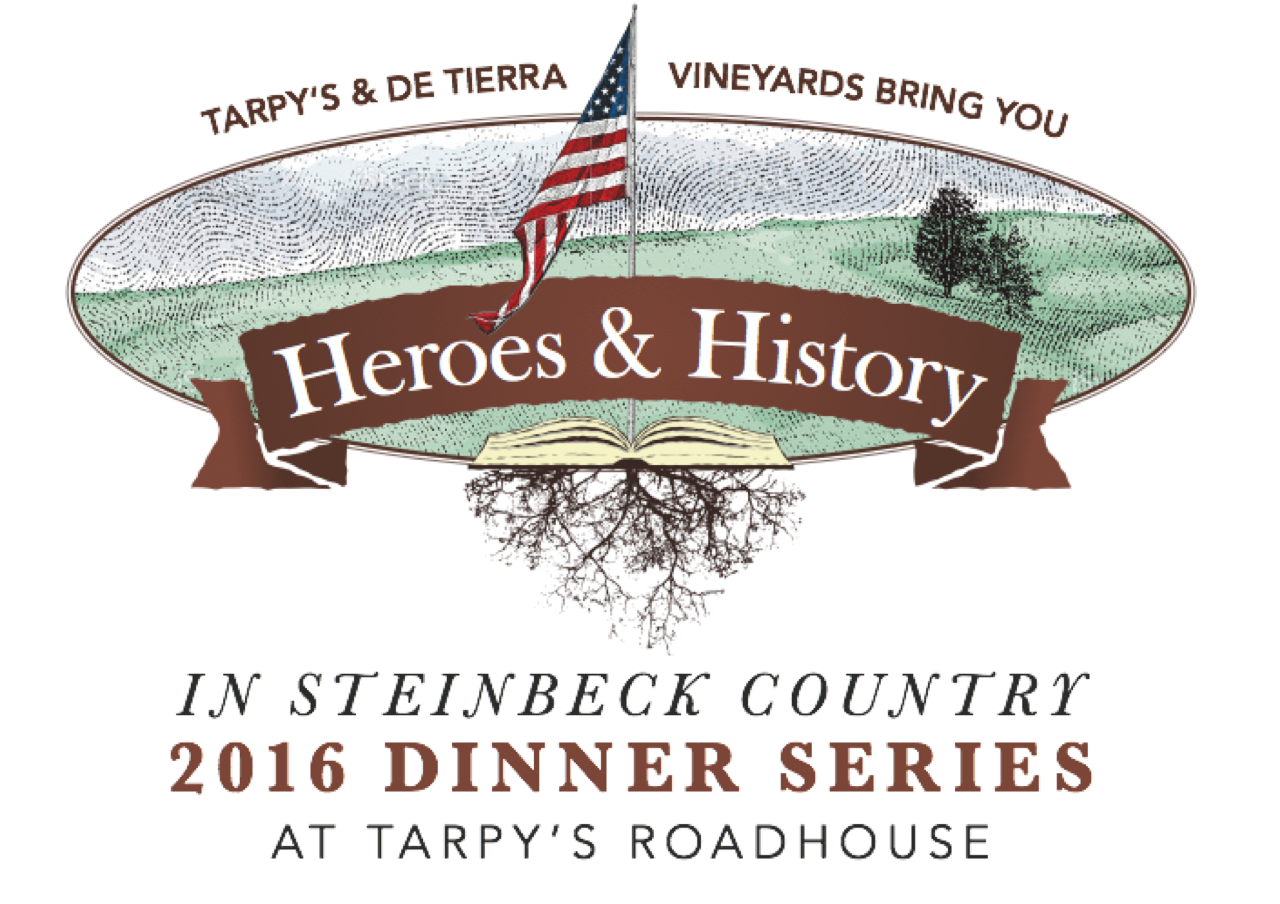 "

He Dunnit"
Nostalgic Nosh

JOIN us for Dinner #2 in the series! Learn the real truth about Matt Tarpy and Rancho Saucitowhere Tarpy's Roadhouse now stands. Renowned storyteller, Terrence Gargiulo, recounts how Mr. Tarpy went from well-respected rancher to vilified murderer. Along the way, you'll learn about local life in the 1800's complete with drama and lynchings!
Seats limited to 56. Cost: $85 inclusive.
W

hat's the Buzz?
A FULL GARDEN TO TABLE EXPERIENCE!

Our garden not only supplies seasonal bounty for Tarpy's diners, but is designed to be aesthetically pleasing an educational as well. Chef Todd and his culinary team select and use ingredients from the garden daily, bringing fresh and local dining to a whole new level!To round out the theme, Chef Todd has added a brand new bee hive to the property!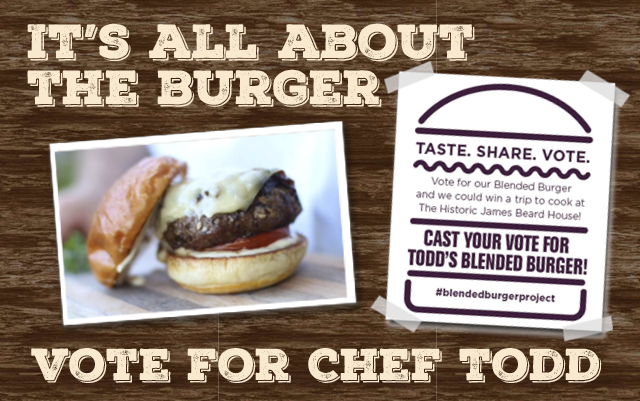 C

hef Todd's
Mushroom Burger

If voted amongst the Top 5 , Todd will have the opportunity
to make his blended burger at the historic James Beard House
in New York, October 17-18. We've voted, have you?
Click here to cast yours.
M

ark your calendars!
White Party 2016!

The 4th annual White Party in Pebble Beach happens this September, with the finest of foods, wines, and auctions.
For the second year, White Party 2016 is honored to partner with Dinner Sponsors: Tarpy's Chef Todd Fisher; Montrio's, Chef Tony Baker; and Rio's, Chef Cy Yontz.
Tickets are $175 and are available July 15th, here or by phone. For ticket purchases or table sponsorships please call Bill Lutz at (831) 455-4723.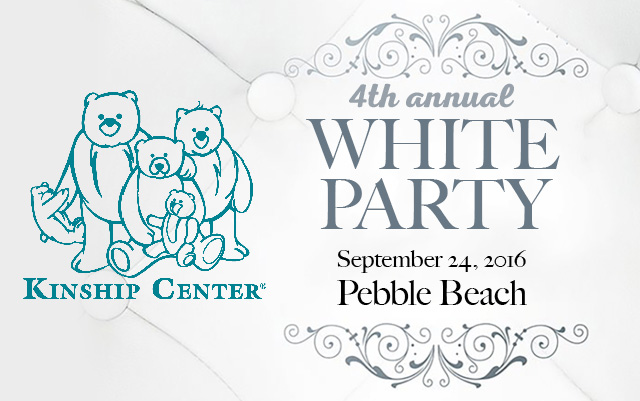 L

oyalty Pays
Partner Program

Delicious rewards await! Our rewards card is the key to tasty benefits. Register your card for REWARDS, REFERRAL, TRADE or TRAINING Programs and start earning points. Once enrolled, use your card for food and drinks (including sales tax) at any of our Downtown Dining restaurants.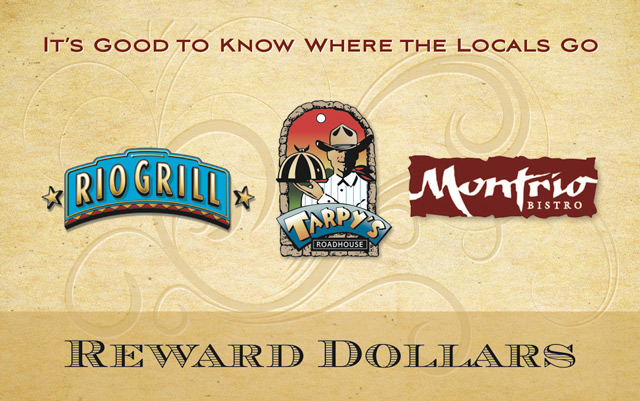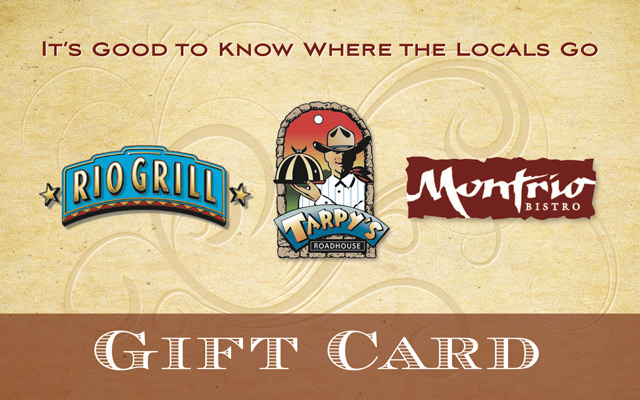 E

dible Perks
Gift Cards

Give the gift of grub! WOW friends and family with the gift of a night out at Montrio Bistro, Tarpys Roadhouse or Rio Grill. Each card is delivered via snailmail in a beautiful envelope. Make some's day!
S

ave Water
Drink Wine

Every Wednesday we "wine down" with 1/2 price wines! We showcase local vintners and wineries and provide the chance to chat up a live expert! Our featured wineries offer special tastings to complement our specially paired menus.
Every Wednesday from 5-7 PM
Free to all.