J

oin Us
As we celebrate History

Celebrate our Anniversary at Tarpy's! 25 Years on the palate, 100 years on the premise.
We have a history of feeding locals and travelers alike and this year, we hope to start
the holiday season by raising $10,000 for Food Bank for Monterey County.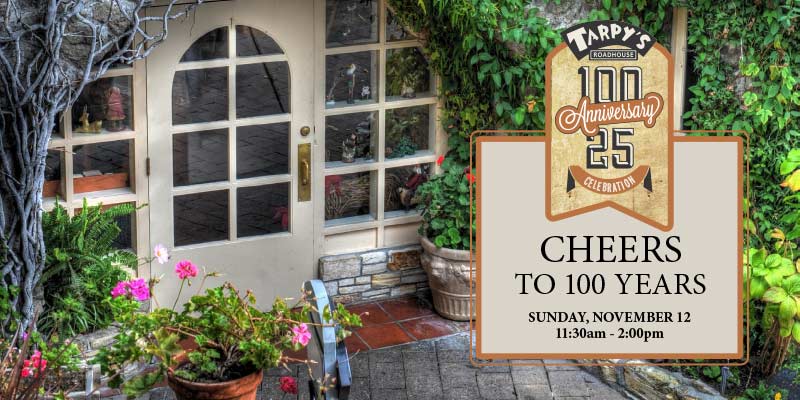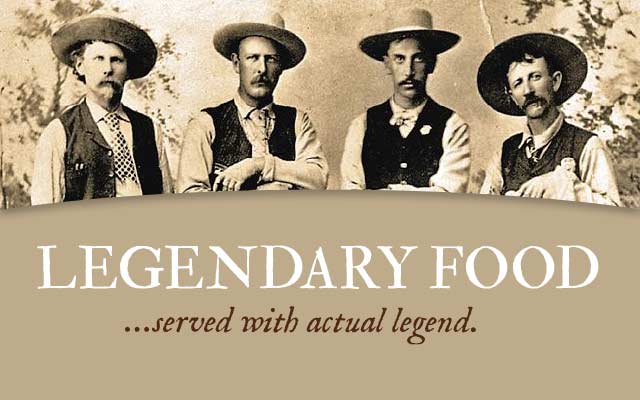 H

E DUNNIT
NOSTALIGIC NOSH

October 26th, 6 – 9 pm
Learn the truth about Matt Tarpy and Rancho Saucito where Tarpy's now stands. Renowned storyteller Terrence Gargiulo recounts how Mr. Tarpy went from well-respected rancher to vilified murderer. Along the way, learn about local life in the 1800s, complete with drama and lynchings! Seats limited to 56.
Cost: $85 inclusive.
CALL 831.647.1444 for reservations
L

oyalty Pays
Partner Program

Delicious rewards await! Our rewards card is the key to tasty benefits. Register your card for REWARDS, REFERRAL, TRADE or TRAINING Programs and start earning points. Once enrolled, use your card for food and drinks (including sales tax) at any of our Downtown Dining restaurants.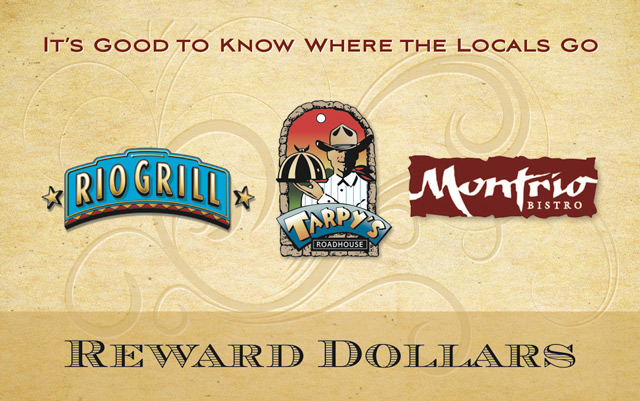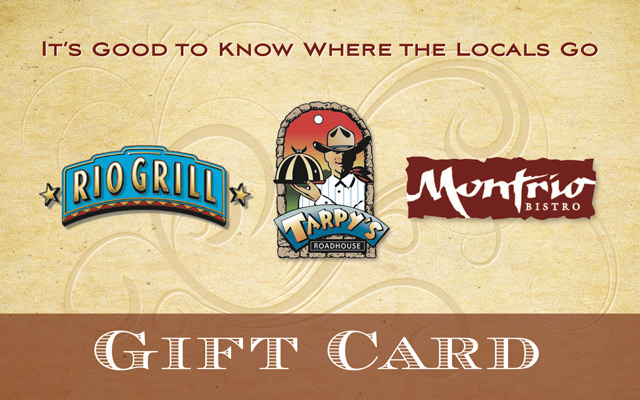 E

dible Perks
Gift Cards

Give the gift of grub! WOW friends and family with the gift of a night out at Montrio Bistro, Tarpys Roadhouse or Rio Grill. Each card is delivered via snailmail in a beautiful envelope. Make some's day!
S

ave Water
Drink Wine

On Wednesdays, from the moment our doors swing open at 11:30 am until the cows come home (9 pm around these parts) you can enjoy 50% off our full and half bottle offerings! While this does exclude a handful of highly allocated wines, we think you'll find plenty of selections at prices way too good to pass up!
From 5pm to 7pm, step into the Shell Room to chat up a featured winery representative and enjoy a free tasting of selections from our list.